01 November 2019 — 31 December 2019
Sign the petition and go blue for Every Child
Join us, sign the petition and GoBlue to show your support for children's rights.
Convention on the Rights of the Child.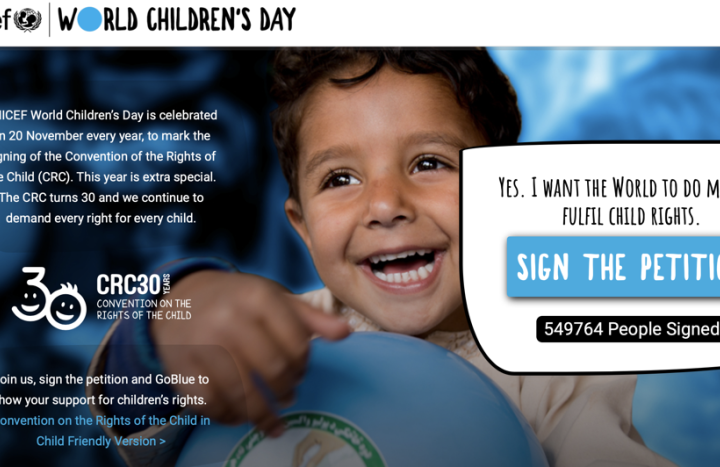 UN entities involved in this initiative
Location
Ankara
06560 Çankaya/Ankara
Turkey
01 November 2019 - 31 December 2019
About the initiative
UNICEF World Children's Day is celebrated on 20 November every year, to mark the signing of the Convention of the Rights of the Child (CRC). This year is extra special. The CRC turns 30 and we continue to demand every right for every child.