Our Team in Turkey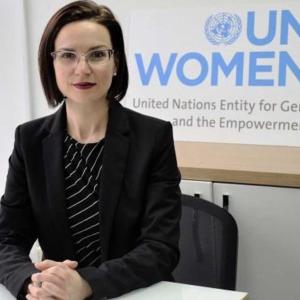 Asya Varbanova
UN Women
Country director
Ms. Varbanova assumed the position of Country Director of UN Women Turkey in April 2019. Prior to that, she was Chief Technical Advisor for the UN Women Country Office in Moldova since 2015 and the Representative a.i. in 2017- 2018. Previously, Ms. Varbanova served as Head of Office for the UN Women Programme Office in the Republic of Serbia in 2010-2015 and Head of Office for UNIFEM in North Macedonia in 2008-2010. In 2015, Ms. Varbanova was deployed to Nepal to serve as Gender and Humanitarian Advisor for UN Women's post-earthquake response. Ms. Varbanova is a national of Bulgaria and holds a Master's Degree in Public Policy from the University of Minnesota, USA.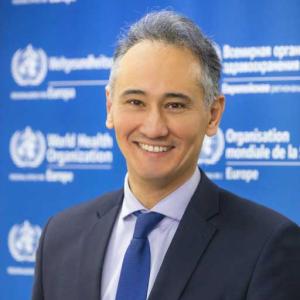 Dr. Batyr Berdyklychev
WHO
Representative
Prior to joining the WHO, Dr Batyr worked as a neurologist in the Scientific Research Institute of Neurology in Turkmenistan. He first joined the WHO in 1996 as the National Head of the WHO Country Office in Turkmenistan. In 2003, Dr Batyr moved to the WHO Regional Office for Europe to work in the Country Support Unit. At the regional level, as a Strategist, he was responsible for evaluating the strategic health needs of countries, developing country work plans, and monitoring these practices. In addition to his duties, Dr Batyr was actively involved in the WHO European Task Force's work on the Millennium Development Goals (MDG), the development and pilot work of the country's business performance assessment system. In 2003 and 2006 Dr Batyr had temporary assignments as Head of Country Office, a.i. in Ukraine, and Albania respectively. In his post as WHO Representative / Head of Belarus Country Office from 2016 to 2020, Dr Batyr received the honorary award for excellence in health care from the Belarusian Ministry of Health in 2019. As well as being a doctor of medicine with postgraduate expertise in neurology and infectious diseases, Dr Batyr also holds a master's degree in Health Systems Management from the London School of Hygiene and Tropical Medicine. Dr Batyr started his new assignment in Turkey on 2 November 2020."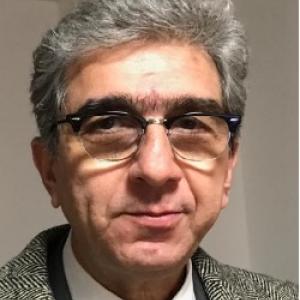 Hassan Mohtashami
UNFPA
Representative
Hassan Mohtashami is a medical doctor with a specialty in psychiatry and post-graduate training in Population Leadership with over 26 years of leadership experience in health sector. Prior to joining UNFPA, he served in his home country (Iran) in different positions as District Health Director, World Bank Project Manager, CEO of the National Family Planning Association (IPPF-affiliate), and then in Afghanistan as WHO reproductive health advisor. He joined UNFPA in 2004 and prior to his current posting in Turkey, he held positions of UNFPA Representative/OIC in China, DPRK, Pakistan, Laos, Swaziland, Uganda and Sudan.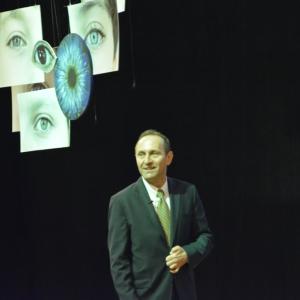 Kadir Ahmet Parla
UNIC
National Information Officer
Before joining the UN, Parla worked for the Office of the Prime Minister, Directorate General of Press and Information, in various capacities including, Director of Antalya Provincial Office and Acting Director of Information Department. He also worked as the Press Attaché at the Turkish Embassy in Washington D.C, USA. He has master's degree in Journalism and Public Affairs from American University.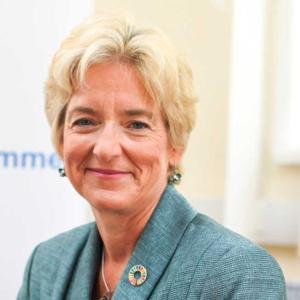 Louisa Vinton
UNDP
Resident Representative
Louisa Vinton is the Resident Representative of the United Nations Development Programme (UNDP) in the Republic of Turkey from May 2021. Vinton is a development professional with more than 30 years of work experience in the region covered by the Regional Bureau for Europe and Central Asia.

Previously she served as the UNDP Resident Representative in Georgia from November 2018 to March 2021. Earlier she held the dual roles of UN Resident Coordinator and UNDP Resident Representative in North Macedonia, from November 2013 to October 2018, and Croatia, from July 2010 to June 2014. Her first post with UNDP was as Division Chief in the Regional Bureau for Europe and Central Asia in New York, starting in February 2004, where she was responsible for UNDP activities in seven countries: Armenia, Azerbaijan, Belarus, Georgia, Moldova, the Russian Federation, and Ukraine. She also led UN coordination on issues related to the legacy of the Chernobyl nuclear accident of 1986.

Before joining UNDP, Louisa Vinton worked for the Economist Intelligence Unit for nine years as Editor, Editor in Chief, and the head of the company's Executive Services unit in New York. Between 1988 and 1994 she worked as a Senior Research Analyst for Radio Free Europe/Radio Liberty, Inc., in Munich. She holds a B.A. in Russian Studies from Cornell University and an M.A. in History from the University of Michigan. As well as English, she speaks conversational Croatian, German, Polish and Russian.

Markus Werne
OCHA
Head of Office a.i.
Markus Werne, a Swedish and U.S. national, is currently serving as Head of UNOCHA's Country Office in Turkey, supporting the Syria crisis. Previously he served as Head of UNOCHA Pakistan and Head of UNOCHA's Regional Office of Asia and the Pacific (ROAP) in Thailand. Over the past 20 years, Mr. Werne has worked with coordination of humanitarian response in various contexts globally. He holds a Master's Degree in Peace and Conflict Research from Uppsala University in Sweden.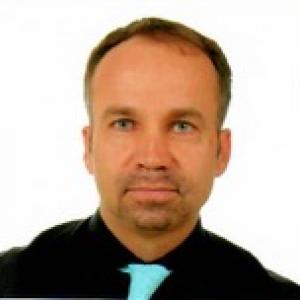 Nils GREDE
WFP
Representative
Mr. Grede became WFP Representative for Turkey in September 2017. Before that, he was the Representative in El Salvador. Mr. Grede was WFP Deputy Director in Jakarta, Indonesia (2013-2014) and temporarily served as WFP Interim Deputy Director in Brazzaville, Congo (2013) and WFP Interim Country Director in Mbabane, Swaziland (2012-2013). Before that he was Deputy Chief of Nutrition and HIV/AIDS Policy at WFP's Headquarters. Prior to joining WFP, he held senior management roles at Boston Consulting Group. Mr. Grede is a German national and is fluent in eight languages. He holds a Bachelor's and Master's degree in Islamic and Middle Eastern Sciences from the Hebrew University of Jerusalem, Israel and an MBA from Stanford University.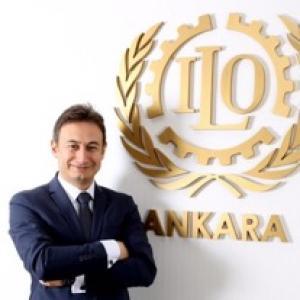 Numan OZCAN
ILO
Country Director
Mr. Özcan became Director of the ILO Office for Turkey in January 2015. Mr. Özcan started his career at the Hak-İş Trade Union Confederation in 1998. He then worked in the private sector on international business risk consultancy, and in the public sector, contracting and managing EU-funded social and employment projects. During his employment at the EU Delegation to Turkey (2005-2015), Mr. Özcan followed up EU-Turkey accession negotiations in social policy and employment areas. Mr. Özcan studied Political Science and International Relations at Boğaziçi University (Istanbul), and obtained masters degrees in International Business and Management from the University of Westminster (London) and in International Relations from Gazi University (Ankara).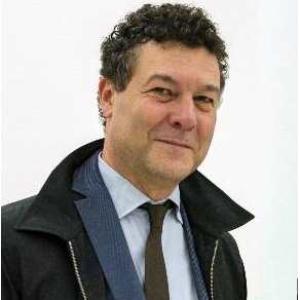 Philippe Leclerc
UNHCR
Representative
Philippe Leclerc is the Representative of the United Nations High Commissioner for Refugees (UNHCR) in Turkey since January 2021.
He graduated in International Law in Paris in 1986 and served as Cultural Attaché for the Embassy of France in Tirana, Albania (1987-1988). He has been working for UNHCR since 1990 in various positions throughout the world. He has been in charge of protection of refugees in Cameroon (1990-1992), in Bosnia-Herzegovina and in Serbia (1993), in Slovenia (1994-1995), in Brussels (1996), in Geneva UNHCR Headquarters as the Head of the Liaison Office for Switzerland and Liechtenstein(1996-2000), then in charge of the organization of the first Ministerial Meeting of State Parties to the UN Convention on the Status of Refugees held in the context of the Global Consultations on the protection of refugees on the occasion of the 50th anniversary of the 1951 Convention (2001). He was Assistant Chief of Mission in Kabul, Afghanistan (2002-2003), Head of the Statelessness Unit within the Division of International Protection at UNHCR Headquarters in Geneva (2004-2008), and Deputy-Representative in Damascus, Syria (2008-2010). He also participated to many emergency missions to the field, the last of which was in the Central African Republic from December 2013 to February 2014. He was the Representative in France (2010-2015) and in Greece (2015-2020).
Regina De Dominicis
UNICEF
Representative
Ms. Regina De Dominicis, an Italian national, assumed her responsibilities as UNICEF Representative to Turkey in October 2020. Previously, she served as UNICEF Representative to Morocco and Serbia. Before joining Morocco, Ms. De Dominicis worked in Turkey as Deputy Representative. Ms. De Dominicis has also worked at the European Commission, served in Kosovo (under UNSC Resolution 1244) and Serbia and Montenegro, and before she worked for the private sector in Canada on public relations and corporate social responsibility. After obtaining her Laurea di Dottore in Political Sciences at LUISS University in Rome, Ms. De Dominicis specialized in European studies at the College of Europe in Europe, Belgium, where she obtained her master degree in 1999. Ms. De Dominicis is accompanied in Turkey by her husband and daughter.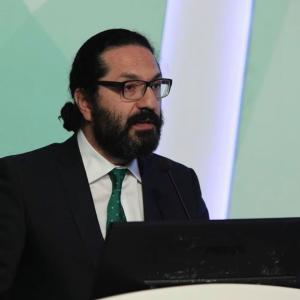 Süleyman Yılmaz
UNIDO
Representative
Mr. Yilmaz has been UNIDO Country Representative & Director of the UNIDO Centre for Regional Cooperation in Turkey since November 2009, having worked for the OECD Development Centre in Paris as Adviser, Economist-Policy Analyst from 2007 to 2009. Between 2003 and 2007, He was Representative of the Turkish Standards Institute in Tashkent, Uzbekistan, and then he was Head of the Bosnia and Herzegovina (Sarajevo) Coordination Office of the Turkish Cooperation and Coordination Agency (TIKA). He worked at the European Commission-DG Enterprise and Industry in Brussels between 1999-2000. He holds an MBA from Warwick Business School, UK, an MSc in Economics from Hacettepe University, Ankara, and a BSc in Physics from the Middle East Technical University, Ankara.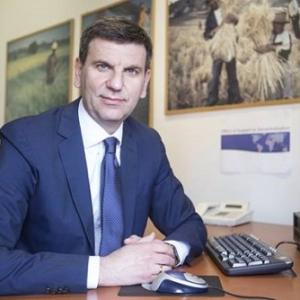 Viorel Gutu
FAO
Representative
Mr. Gutu has been FAO Representative for Turkey and Sub-regional Coordinator for Central Asia since 2018. Previously, he served as FAO Representative in Tajikistan (2014-2018). He started his career at Price Waterhouse LLC in 1994. He has held various positions at the Ministry of Agriculture and Food Industry in Moldova and worked at senior levels on several USAID projects related to agribusiness development and agricultural policy. Between 2011 and 2014, he worked as Deputy Minister at the Ministry of Agriculture and Food Industry in Chisinau, Moldova. Mr. Gutu obtained a master's degree in Management and a doctorate degree in Economics from the Technical University of Moldova (1995-1998).
Vladimir Gvilava
IOM
Chief of Mission
Mr. Gvilava joined IOM Turkey as Chief of Mission in August 2015. With 27 years of experience implementing and administering IOM's large-scale emergency and post-crisis projects, Mr. Gvilava has proved his success in strategically planning migration management programmes. His innovative approach to the field of operations, includes an emphasis on effective management of supply chains, promotes programing that is evidence-based and quality oriented. Prior to his assignment in Turkey, Mr. Gvilava was Head of IOM Iraq Regional Hub in Erbil. He has also served in Georgia, Kosovo, Macedonia, Cyprus and Jordan with emergency assignments to Sudan, Sri Lanka, Pakistan, Indonesia, Myanmar and Lebanon.