Equipment provided for 25 vocational and technical schools
UNIDO in cooperation with the Ministry of Environment and Urbanization provided equipment to schools in Turkey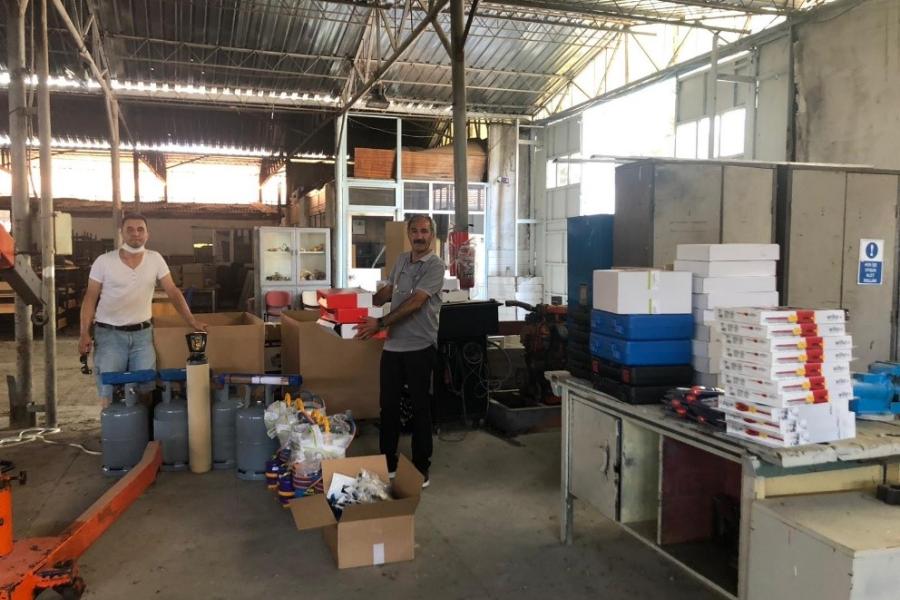 Photo | UNIDO
Since the Republic of Turkey Ministry of Environment and Urbanization became a party to the Montreal Protocol on Substances that Deplete the Ozone Layer (ODSs), the Ministry continues its efforts to phase-out the ODSs and help reduce the fluorinated greenhouse gases.
There are projects carried out in cooperation with UNIDO within this scope. One of these projects is HCFC Phase-out Management Plan (HPMP). The main outcome of the projecy is to provide proper training to technical personnel who will work in the field.
With this Project (HPMP), it is aimed that the "Air Conditioning and Refrigeration Department" students in the Vocational and Technical Schools of Republic of Turkey Ministry of National Education and graduates from this department are aware of ODSs and F-gases that have high global warming potential used as an alternative to ODSs. It is also aimed that these graduates have the required technical knowledge and equipment to minimize the emission of these gases to the atmosphere while doing their daily work.
Under the leadership of the Ministry of Environment and Urbanization with the cooperation of UNIDO, equipment costing 570 thousand dollars from Europe was provided to 25 Vocational and Technical Schools in 23 provinces from Istanbul to Sanliurfa. Among them, there are many important equipment such as gas identifier, gas recovery unit, gas cylinders and nitrogen kits. providing these equipment which are important in the professional life of the students will help creating a qualified workforce and raising environmental awareness among students.
UN entities involved in this initiative
UNIDO
United Nations Industrial Development Organization