COVID-19 highlights 'life and death' stakes for greater digital cooperation
Managing the digital divide better has become "a matter of life and death" for people unable to access essential healthcare information during the health crisis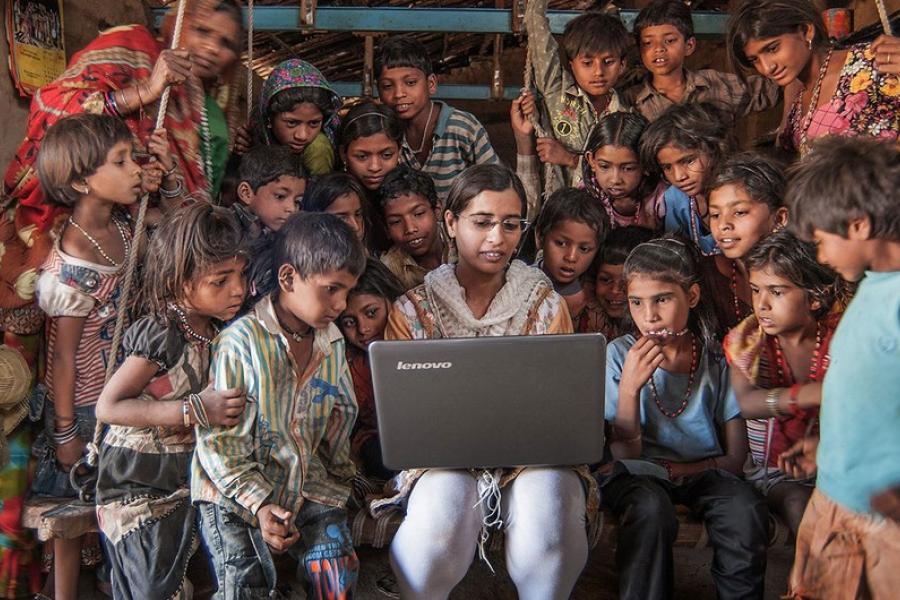 Photo | United Nations/Chetan Soni
Managing the digital divide better, has become "a matter of life and death" for people unable to access essential healthcare information during the COVID-19 pandemic, the UN chief has told a virtual high-level meeting on rapid technological change.
"Far from distracting us from the urgency of digital cooperation, COVID-19 is making it more important than ever, and demonstrating the interconnected nature of the challenges we face",  Secretary-General António Guterres informed Thursday's "High-level Thematic Debate on the Impact of Rapid Technological Change on the Sustainable Development Goals (SDGs) and Targets", taking place in the UN General Assembly.
Noting that digital technology is central to almost every aspect of effective pandemic response – including vaccine research, online learning models, e-commerce, and work-from-home tools – he pointed out that the digital divide between those on and offline, is threatening to become "the new face of inequality", reinforcing the social and economic disadvantages suffered by women and girls, people with disabilities and "minorities of all kinds".
Post-COVID roadmap
Mr. Guterres told the meeting that we are only beginning to understand the social implications of a post-COVID world. 
"But one thing is certain", he stated, "as we recover and rebuild, digital technology will be more prominent and important than ever".
The UN chief maintained that those without access will be left further behind and referenced a 2018 report of the High-level Panel on Digital Cooperation concerning the optimization of technology, while mitigating its potential downsides.
He announced that its recommendations to close the digital divide, including growing human and institutional capacity for today's digital age; upholding human rights in digital contexts; building cyber trust and security; and agreeing on a new global architecture for digital cooperation; were all a part of the UN's Roadmap for Digital Cooperation, which was also launched on Thursday.
"We cannot reap the full benefits of the digital age without mobilizing global cooperation to close digital gaps and reduce potential harms", upheld the Secretary-General.
Stressing the urgent need for "global vision and leadership", Mr. Guterres said that the roadmap calls on everyone to take concrete action together to "connect, respect and protect people in the digital age". 
"Future generations will judge whether we seize the opportunities of this unprecedented moment", he concluded. 
UN entities involved in this initiative