Innovation Mentor Trainings Go Online, SMEs and Innovation Ecosystem in İzmir strengthens
İzmir Innovation Center funded by Turkey Resilience Project in Response to the Syria Crisis continues its trainings and curricula fully online.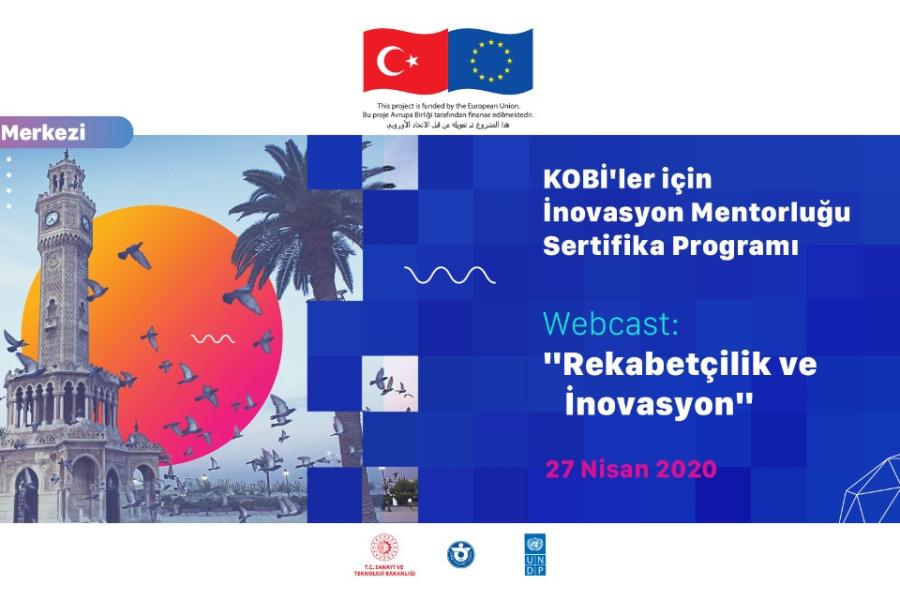 Photo | UNDP
SME Innovation Mentorship Certification Program, which has been launched on April by İzmir Innovation Center, founded under a project financed by European Union (EU), continues its trainings and curricula fully online. "Competitiveness and Innovation" Module of the program was held with experts and participants from different sectors of İzmir economy and business community.
Certification program is free of charge and open to qualified private sector representatives and local entrepreneurs willing to work in Innovation and SME mentorship area. Program is part of "Jobs Creation" component of the EU funded Turkey Resilience Project Response to the Syria Crisis (TRP). 
SME Mentorship Certificate Program aims to train future SME mentors who will strengthen the innovation and entrepreneurship culture of İzmir and lead the way for SMEs in areas such as R&D and Innovation management, new product and technology production, digital transformation, business analysis, technology road map development, project management, intellectual property rights and competitiveness.
Trainings are delivered by EMCC accredited experts in 19 module, 82 hours in total. Successful mentor candidates are expected to develop Innovation Road Maps for other SMEs in the district. After having completed the basic innovation trainings, participant SMEs will start a repeatable and sustainable innovation cycle with the mentor they have been matched with.
The target audience of the SME Innovation Mentorship Certificate Program is comprised of SMEs which carry out R&D and innovation activities, developed and/or intend to develop a new product / services with added value, operate in the priority sectors of Izmir Innovation Center and are established in İzmir and around.
Izmir Innovation Center has been founded in the scope of the Job Creation Component of Turkey Resilience Project in Response to the Syria Crisis (TRP). The center aims to strengthen İzmir's position in global value chains as regional hub of design, innovation and entrepreneurship. The center also targets to support local economy and sustainable development. The project has been financed by the EU and implemented jointly with the Ministry of Industry and Technology and İzmir Chamber of Commerce (İZTO). The project which brings together UNDP's more-than-50-years expertise on sustainable development and EU fund aims to support economic activities at the local level and bolsters entrepreneurship and innovation spirit for the young, women and all displaced Syrians.
UN entities involved in this initiative
UNDP
United Nations Development Programme