Press Release
Trainings to tackle food waste continue in Turkey
04 August 2021
FAO continues to supply training to food entrepreneurs, suppliers and retailers in the fight against food waste as part of the 'Save Your Food' campaign.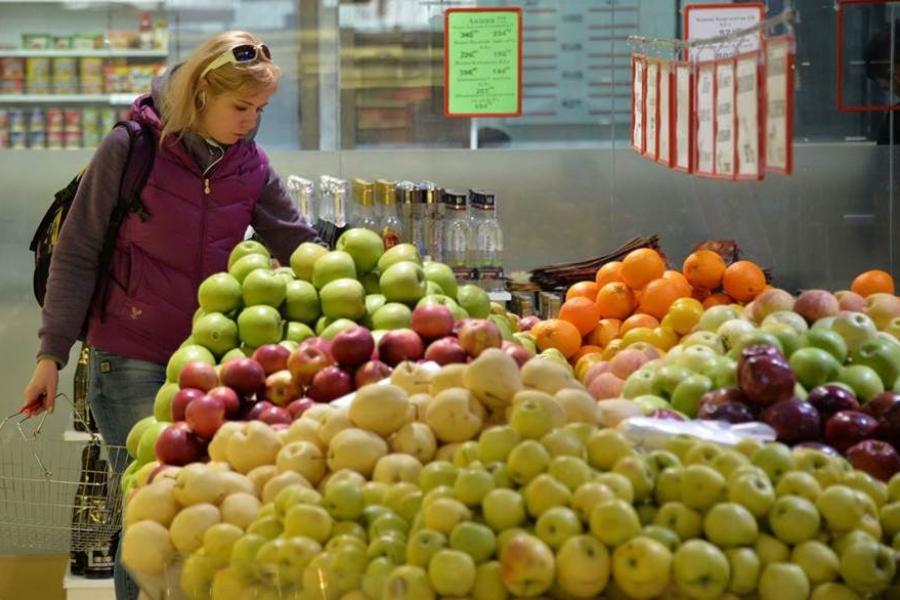 3 August 2021, Ankara, Turkey – Each year over 1.3 billion tonnes of food produced worldwide is lost or wasted. Furthermore, the volume of wasted food is increasing in line with the growing world population. According to the United Nations, the global population is expected to exceed 9.7 billion by 2050, with food demand expected to increase by up to 60 percent over the same period, making food security a pressing issue.
Food requires land, water, seeds, sunlight, labour and energy to grow. Letting food go to waste is a reckless use of these natural resources and increases costs and food prices as well as weakening the food supply chain.
With the aim of curbing food loss and waste, FAO and the Ministry of Agriculture and Forestry of Turkey are jointly running a national campaign called "Save Your Food". Using Turkey's first National Strategy and Action Plan on the Prevention and Reduction of Food Loss and Waste as a basis, the campaign presents a list of actions to be addressed by a broad range of stakeholders, including the public and private sectors, academia and NGOs.
Capacity building among food system actors, including end consumers and those involved in waste management, accounts for a significant proportion of initiatives designed to tackle food loss and waste along the food supply chain. To contribute to improvements in this area, FAO has started giving training on the prevention and reduction of food loss and waste to various actors, including but not limited to food retailers, providers and entrepreneurs.
Initial training sessions were provided to a select number of food entrepreneurs as part of the FikrimİZ Food Entrepreneurship Programme, which is jointly run by International Development Management (IDEMA) and the Izmir Metropolitan Municipality. The programme aimed to identify and support potential food entrepreneurships as a business concept, and included workshops on food literacy, sustainable nutrition, business development, food security and local production.
As part of the food security training, FAO National Value Chain Consultant Aslıhan Denge informed participants about the causes and impacts of food loss and waste, and advised them on measurement, reduction and solution methods to help them become waste conscious food producers. Denge also participated as a jury member of a business pitch panel organized at the end of the programme, evaluating entrepreneurship ideas against standards of sustainable production and consumption within the framework of UN Sustainable Development Goal (SDG) 12.3, which demands that food loss and waste be halved worldwide by 2030.
Because they offer food directly to end consumers, retailers have a significant impact on the supply chain. Two years ago, the world's largest food retailers and providers signed a new initiative, entitled "10x20x30", to engage their supply chains in tackling food loss and waste. Initiated by the World Resources Institute (WRI), the initiative began with ten of the world's major food retailers, including Migros, the first Turkish retailer, along with its 23 volunteer suppliers, to commit to cutting food waste by 2030.
Through the initiative, Migros has successfully reduced food waste rates by 24 percent over two years as a result of operational improvements, ongoing training of suppliers, an automatic ordering system, innovative packaging systems that extend food life, and food donations. However, the key to the success of the initiative is spreading the impact across the entire value chain. To this end, FAO has provided training to Migros and its suppliers on solutions and strategies to prevent and reduce food waste as well as on the recovery and reuse of surplus food.
FAO will continue to develop supportive training materials on the reduction of food loss and waste and to provide training for major food manufacturers, retailers and agricultural cooperatives in Turkey.
LINKS
"Save Your Food" campaign offers guidance on reducing food waste in the hospitality sector
Changing mindsets among consumers to reduce food waste in Turkey
FikrimİZ Food Entrepreneurship Programme
SAVE FOOD, regional Initiative on Food Loss and Waste Reduction
FAO – Turkey Partnership Programme
Sustainable Development Goal 12: Ensure sustainable consumption and production patterns
CONTACT
AYLİN ALPAGUT
National Communications and Partnership Specialist
FAO Subregional Office for Central Asia
Ankara, Turkey
Trainings to tackle food waste continue in Turkey
UN entities involved in this initiative
FAO
Food and Agriculture Organization of the United Nations