World now likely to hit watershed 1.5 °C rise in next five years, warns UN weather agency
New report by WMO warns that the annual average global temperature will rise beyond 1.5°C above pre-industrial levels, in at least one of the next five years.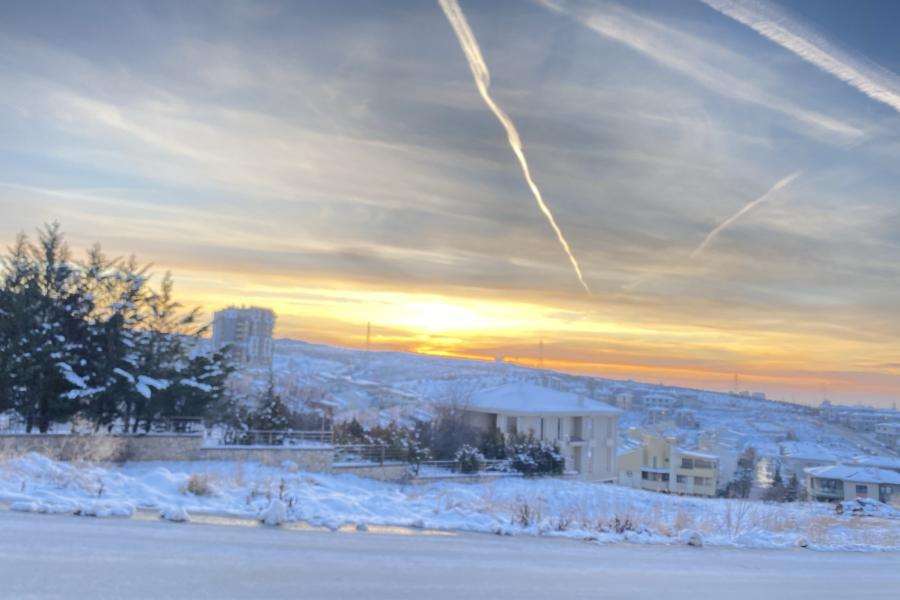 Photo | UNIC Ankara
Odds are increasing that the annual average global temperature will rise beyond 1.5°C above pre-industrial levels, in at least one of the next five years, the UN weather agency warns in a new report issued on Thursday.
The World Meteorological Organization (WMO) said there was a 40% chance of the watershed global warming mark being met during the time frame, and these odds are increasing with time.
The 1.5°C mark was established as the desirable target for all the countries of the world who signed up to the Paris Agreement to limit temperature rises, in order to prevent permanent changes that threaten the wellbeing of all life on earth. The agreement calls for limiting rises to 2°C or below.
There is a 90% likelihood of at least one year between 2021-2025 becoming the warmest on record, which would dislodge 2016 from the top ranking, according to the Global Annual to Decadal Climate Update, produced by the United Kingdom's Met Office, the WMO lead centre for such predictions.
Up to the end of 2025, high-latitude regions and the Sahel are likely to be wetter, the report suggests, and there is an increased chance of more tropical cyclones in the Atlantic compared to the average, taken from the start of the 1980s.
The annual update harnesses the expertise of internationally acclaimed climate scientists and the best prediction systems from leading climate centres around the world to produce actionable information.
"These are more than just statistics", said WMO Secretary-General Petteri Taalas. "Increasing temperatures mean more melting ice, higher sea levels, more heatwaves and other extreme weather, and greater impacts on food security, health, the environment and sustainable development," he said.
"This study shows – with a high level of scientific skill – that we are getting measurably and inexorably closer to the lower target of the Paris Agreement on Climate Change.
"It is yet another wakeup call that the world needs to fast-track commitments to slash greenhouse gas emissions and achieve carbon neutrality", said Professor Taalas. "Technological advances now make it possible to track greenhouse gas emissions back to their sources as a means of precisely targeting reduction efforts", he noted.
In 2020 – one of the three warmest years on record – the global average temperature was 1.2 °C above the pre-industrial baseline, according to the WMO's report on the State of the Global Climate 2020, released in April. It highlighted the acceleration in climate change indicators like rising sea levels, melting sea ice, and extreme weather, as well as worsening impacts on socio-economic development.
UN entities involved in this initiative
WMO
World Metereological Organization
Goals we are supporting through this initiative